Hi Everyone
I just anted to let you all know that I have just finished recording 2 new songs that will be released as singles over the next few months.
I record all of my songs in my home studio, but before releasing them I get them digitally mastered at a wonderful external studio that has some amazing gear that is able to give each song that essential professional polish. Amongst some of the gear that they have is a software emulation of the famous Abbey Road mixing desk (this software version was actually made by the people that were actually involved in putting together the actual Abbey Road mixing desk). I am very fortunate to be able to work together with these people (who have produced a number of world renowned artists).
The songs are both rock songs, but with quite different styles. The first one I will release is called "Deja Vu" and features the amazing vocals of UK singer, Christina Rotondo. See her YouTube link here
The second song to be released is called "The warning" and features a very powerful Italian rock vocalist called Eric Casiglia. See his YouTube link here
I will post another update later in the month but hope to be releasing DejaVu in April.
Cheers 
Collo
CHRISTINA ROTONDO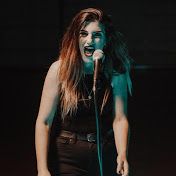 ERIC CASIGLIA