Bio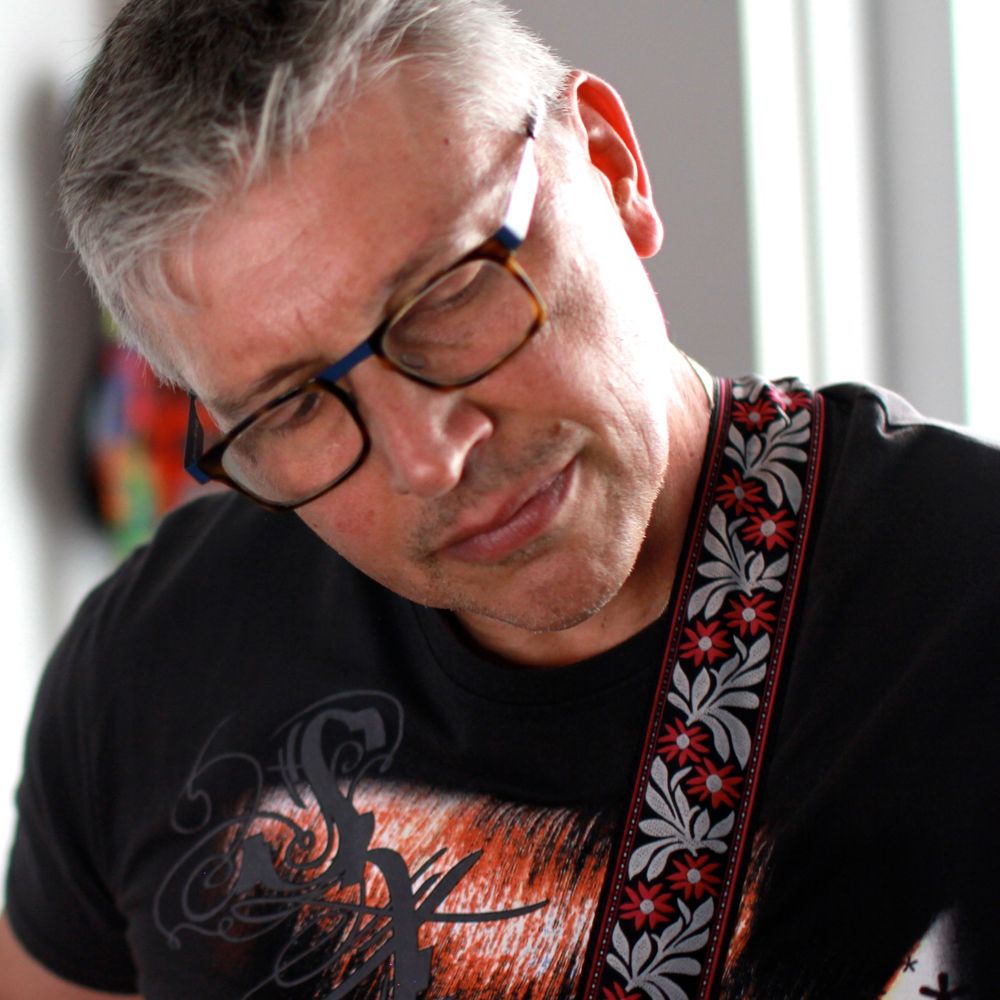 Collo
To say that Collo's musical journey has been a long one would be an understatement. Born and raised in Melbourne, Australia; it has taken him until his mid-50's to develop both the belief and sufficient capability to now be comfortable sharing his music with the world-at-large. With the release of his first EP "The Bluff" in September 2019, Collo has provided a taste of where he is now at with his music, which has strong rock origins; but is drawing in elements extending across the decades from the 1980's to today, with a broader brush of styles including Indie and Alternative rock.
Collo's musical journey started when he was given an acoustic guitar as a Christmas present when he was 8 years old. He was trained in classic guitar but spent most of his time playing the contemporary music of the day. Major early influences included AC/DC, Led Zepplin, Pink Floyd and David Bowie. At school he was forced to give up the guitar to learn the trombone, meaning further development on the guitar was self-taught.
As the 70's moved into the 80's he was listening to many of the great Australian bands of the day such as The Angels, Australian Crawl, Cold Chisel, The Sunnyboys INXS and the Divinyls; whilst testing his family's patience with long and loud repeat plays of everything by Iron Maiden, Bon Jovi and Dire Straits. During this period he began song writing in earnest, and wrote/co-wrote almost 50 songs - mostly with a strong rock and heavy rock style.
After leaving Melbourne for London, with increasing work and family commitments; playing and creating music took a back seat - and it remained in the back seat until late 2017 when he finally decided to commit to bringing his music back to life.
Collo undertook courses and study to be able to take advantage of all of the wonderful developments in music production and mastering available to the modern songwriter and producer, and with this renewed commitment came a return to creativity, which both saw Collo update and enhance many of the songs written in the 1980's and also compose a number of new works. 
Since releasing "The Bluff", Collo followed this up with 2 singles in 2020 "Deja Vu" and "The Warning" - collaborating with vocalists from the UK and Italy; and a further 4 singles in 2021 - "Sometimes", "The Light", "One Chance" and "Waiting For That Time" - each featuring different vocalists (from the USA, UK, Switzerland and Argentina) with a variety of music styles demonstrated. "Sometimes" and "Waiting For That Time" were featured tracks on Jango Digital radio. 
In 2022 Collo released his second EP "The Storm", featuring 6 tracks, each with a different vocalist collaborations. The lead track "Eye Of The Storm" received coverage in over 15 different music publications with very positive feedback from a spectrum of reviewers.
In July 2022 he released the single "Burnt" a song with strong and evocative lyrics and a very powerful vocal performance from Dee Wolf. This song has received significant critical acclaim including being featured as a "Song of The Month" by digital readio network, Jango.
In October 2022 Collo released his single "Not For Us" featuring the emotive vocals of former American Idol finalist, London. The song has been featured on a number of significant Spotify Playlists.
In February 2023 Collo released Indie Rock style single "desperate People" featuring the powerful vocals of UK singer, Dan James.
With over 25 unreleased tracks (and new ones being written continually), Collo has plenty of material to share going forward.